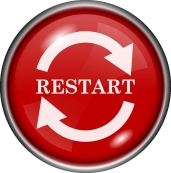 After a much-too-long hiatus, I am resuming Innovator Mindset™ posts. I decided to suspend the blog in order to devote more time to research. That work took longer than I anticipated but it was time well spent. That project is now completed and is being published as a series of articles in the International Journal of Innovation Science. The first two articles appeared in September and December, 2015. I will be sharing my findings and the insights I've gained in upcoming posts.
Whether you're someone who has been following the IM blog for years or a recent subscriber, I appreciate your patience.
Also, the Innovator Mindset assessment instrument has been updated based on this latest research. It is now available online on demand for the first time, with more extensive reports in a new user-friendly format. If you have been thinking about trying it, or you would like to get some updated feedback since you last took it, check out this new version. Feel free to recommend IM to your colleagues and friends. They no longer need an invitation and can take it just by going to the new Innovator Mindset website.
That link is: InnovatorMindset.com/Take-IM/
I'm looking forward to resuming the conversation around personal innovation.
Thanks!